For us, Sustainability is part of our corporate strategy and our management. It means thinking about the future, about building a better world. We therefore act in a sustainable manner in order to become increasingly competitive, to generate wealth and long term employment, to satisfy our employees, customers, partners and society to protect and preserve our environment for generations to come.


We are fully committed to the ten principles set out by the United Nations Global Compact on Human Rights, Labour Rights, the Environment and the fight against Corruption and the 17 Sustainable Development Goals (SDGs).
Sustainability translates into objectives, initiatives and actions that we carry out with all the groups with which we interact: people who make up Irizar, customers, passengers, external partners, society and the environment.
Products and solutions
Making the mobility of the future a reality today
At Irizar e-mobility we have decided to promote the use of efficient, clean and accessible transport which is committed to the environment and the well-being and health of people and which enables the creation of better urban environments. We place special emphasis on reducing noise pollution, obtaining low consumption which reduces costs and developing zero-emission vehicles. We want to establish ourselves as leaders in urban mobility.
Sustainable products
The zero emissions vehicles that have been operating in different European cities since 2014 and the services developed by Irizar e-mobility are already shaping the mobility of the future. They provide a sustainable and eco-efficient solution to urban mobility and respond to the current and future requirements of transport in cities. From the design and planning phase, the emphasis is on achieving the greatest possible energy efficiency, increasing vehicle battery life and optimising its end of life management.
Safer and more efficient transportation
We have developed our own assisted driving and active safety systems to ensure that the transport of the future is safer and more efficient.
Customers
We offer customers the maximum value in terms of brand, technology and sustainability.
Our strategy is to maximize the value of our customers by providing them with high-quality, high-tech, customised products and services and by offering them the guarantee of a robust project in which they can trust. All this forms part of a strategy based on customer relations and building a direct relationship in order to gain their loyalty and trust.
Service, design, technology, safety, reliability and profitability are all aspects that raises Irizar above the competition.
People
The people in the organisation are undoubtedly the key factors in achieving sustainable economic, social and environmental results in the medium and long term. Our people are committed to the customer and the Group's strategy.
We uphold an open and transparent culture with the firm conviction that business activities with respect for total integrity are the only basis possible for achieving sustainable success.
Our commitment to employment is demonstrated in continuous job creation - we even maintained jobs in the most negative periods of the crisis in 2009. The Irizar Group has grown by nearly 1000 people in the last 5 years, which constitutes 40% growth. In the last year we have continued to attract talent, increasing the workforce by 300 people.
We protect Equality of opportunity, non-discrimination and respect for Diversity.
We promote work-life balance through shorter working days and flexi-time.
Our Commitment to Training is reflected in inter-disciplinary and multi-functional training plans.
Our Commitment to Health and Safety always prioritizes safety over other management keys and we analyse 100% of accidents and incidents and assign the necessary financial resources.
The environment
Our commitment to the environment dates back to 1998 when Irizar became the first manufacturer to obtain ISO14001 certification.
The most significant principles of our environmental policy are the progressive reduction of CO2 emissions and contaminating substances, as well as the introduction of environmental criteria in the design of our products, encouraging a spirit of respect towards the environment among its employees and partners.
Our solutions
Our sustainable mobility solutions are transforming our cities and our planet. With no polluting emissions, no noise, efficient and accessible ... the transport of the future is here.
Irizar e-mobility has decided to promote the use of efficient, clean and accessible transport which is committed to the environment and the well-being and health of people and which enables the creation of better urban environments. Particular emphasis is placed on reducing noise pollution, obtaining low consumption which reduces costs and developing zero-emission vehicles. All these objectives serve to highlight the meaning of our motto, "for a better life".
The ZERO EMISSIONS technology of the electric vehicles eliminates direct emissions of greenhouse gases (GHGs) and toxic substances such as NOx and harmful particulates when operating in urban areas, which contributes to a healthier and more sustainable urban environment.
The electric technology removes the noise of the engine, enabling exterior noise emission when stopped and when starting to be virtually eliminated (0dBA), while the average noise emission of a bus with a conventional combustion engine is 68 dBA.
ZERO DIRECT EMISSIONS. A 100% electric articulated Irizar bus eliminates the atmospheric emission of 120 tons of CO2 each year.
The electric technology makes the noise of the combustion engine disappear, which means there are no exterior sound emissions to annoy pedestrians when the bus is stopped and starting (0 dBA). When driving the noise pollution of the Irizar ie bus is 20% lower.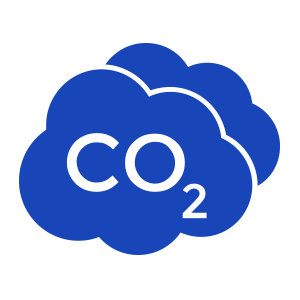 Zero direct emissions
We develop and manufacture 100% electric buses with zero emissions.
A 12-metre long bus with a capacity of carrying 79 passengers saves 317 tonnes of CO2 in a year compared to the use of a private combustion vehicle.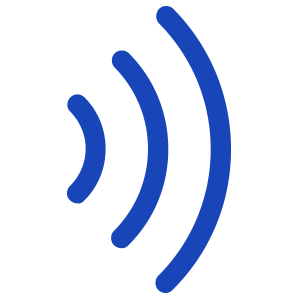 Noise reduction
The electric technology eliminates the noise of the combustion engine, which means that its external noise emission for pedestrians at standstill and start-up is zero (0dBA).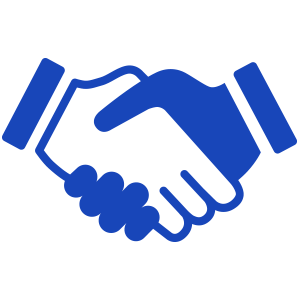 Commitment
We encourage the commitment of all our people to these aspects of environmental, social and economic sustainability.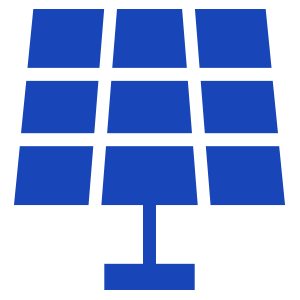 Green energy factory
The total energy consumed by this plant is produced by a photovoltaic energy Centre
We have invested in the largest photovoltaic solar park in the Basque Country.
We have a factory with 100% renewable energy.
Energy efficiency certificate type A, the maximum currently existing at European level.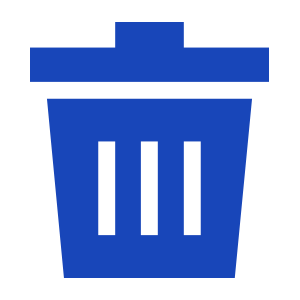 Production process
We make progress in energy efficiency, in optimising waste treatment and reducing the environmental impact caused by our activity and our products.
We calculate the carbon footprint of our activity in scopes 1, 2 and 3.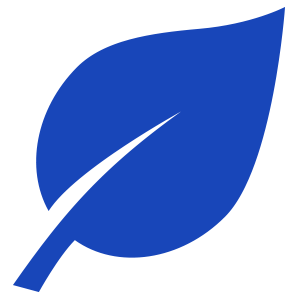 Eco design
Continuous research and development of new bus manufacturing technologies and new materials that allows us to position ourselves at the forefront of eco-design in our sector with environmentally sustainable products.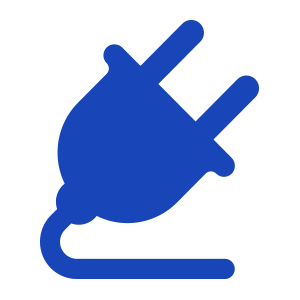 Eco innovation
Continuous vigilance in our innovation projects with the aim of replacing technologies and materials with others that are more environmentally friendly and to lighten them in order to reduce consumption and emissions of gases that are harmful to the atmosphere.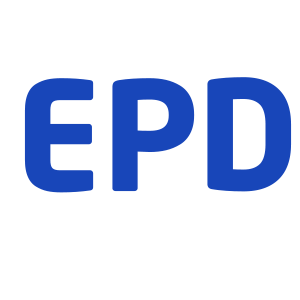 Towards an EDP
We have been the first company worldwide in the sector to obtain the Environmental Product Declaration, which allow us to have data on the impact on global warming and depletion of resources, energy consumption of fossil or renewable resources, pollutant emissions in the manufacture or content of dangerous substances, etc.


Click here for more information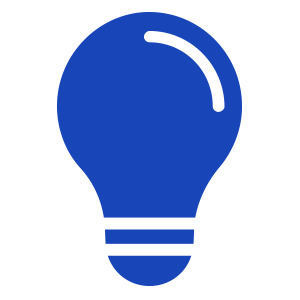 Consumption
We advocate for responsible energy consumption. We have an energy management system with live consumption monitoring.
We manage water responsibly, reusing it for different production processes.
Recyclability
In the manufacture of the buses, we prioritise the dismantling and recyclability of their components. We estimate a recyclability rate of 89.16% and up to 96.97% of recoverability rate according to the ISO 22628 standard.
The batteries are 99% recyclable in accordance with data from the project funded by the European Commission's - LIFE "RecLionBat" - to develop techniques that enable these types of batteries to be recycled).
The bus has a longer service life and lower maintenance needs.
The inverters and the rest of the components of the ie bus traction system have a service life that is equal to or greater than that of the bus, which is not the case for combustion vehicles.
Our external collaborators
Alliances with different kinds of external partners play a more and more strategic role in Irizar's competitive sustainability.
We maintain a high level of integration with suppliers while developing our products and processes by mobilising and exchanging knowledge, specialisation, technology and resources.
Our deep commitment to our environment is reflected in the fact that 15% of our materials and services are purchased from companies in our province (Gipuzkoa).
We maintain stable social partnerships with suppliers in order to: promote the integration of people with disabilities in work and society; boost youth employment and the employment of people who have difficulties accessing the labour market.
In our projects, we collaborate regularly with Technology Centres.
We actively participate in cooperation with other organizations around us.
Society
We collaborate in the wealth and employment creation, education, culture, sports and national and international cooperation.
We make great efforts both financially as well as dedicating personnel from Irizar, contributing to building a better socio-economic environment and a better society, of which we are an integral part of.
We cooperate with more than 28 NGOs in international projects.
We collaborate with more than 30 social and welfare associations.
We promote and participate in cultural, educational and sports activities.
We collaborate routinely with Universities and Vocational Training Centres. We arrange work practice and dissertation projects at Irizar.
We participate in incubators to promote business initiatives.
We constantly share our experience in strategy, management and Sustainability, both in open days and in external forums, in order to generate interest and progress in other people and organizations.