The global vision of the electrification of cities and the search for synergies with freight infrastructures together with the technological capability created in the Group has allowed us to extend our range of products to industrial vehicles for cities.
The Irizar ie truck is a 100% electrical truck which responds to different market needs and enables it to move around cities and urban environments without generating atmospheric or acoustic pollution. The result is a cleaner city and more sustainable environment for citizens.
The Irizar ie truck is not a conventional truck. Its aesthetics, which break with the aesthetic concepts of the current trucks, recalls the Irizar brand's product lines.
The main attributes of this product, designed to operate in urban environments, are its smooth and innovative aesthetic design, operator safety and ergonomics, technology and flexibility for adaptation to market needs.
The Irizar ie truck vehicle has been fitted with the latest active safety technology and therefore has stability control, adaptive suspension levelling, involuntary lane change warning and emergency braking assistance.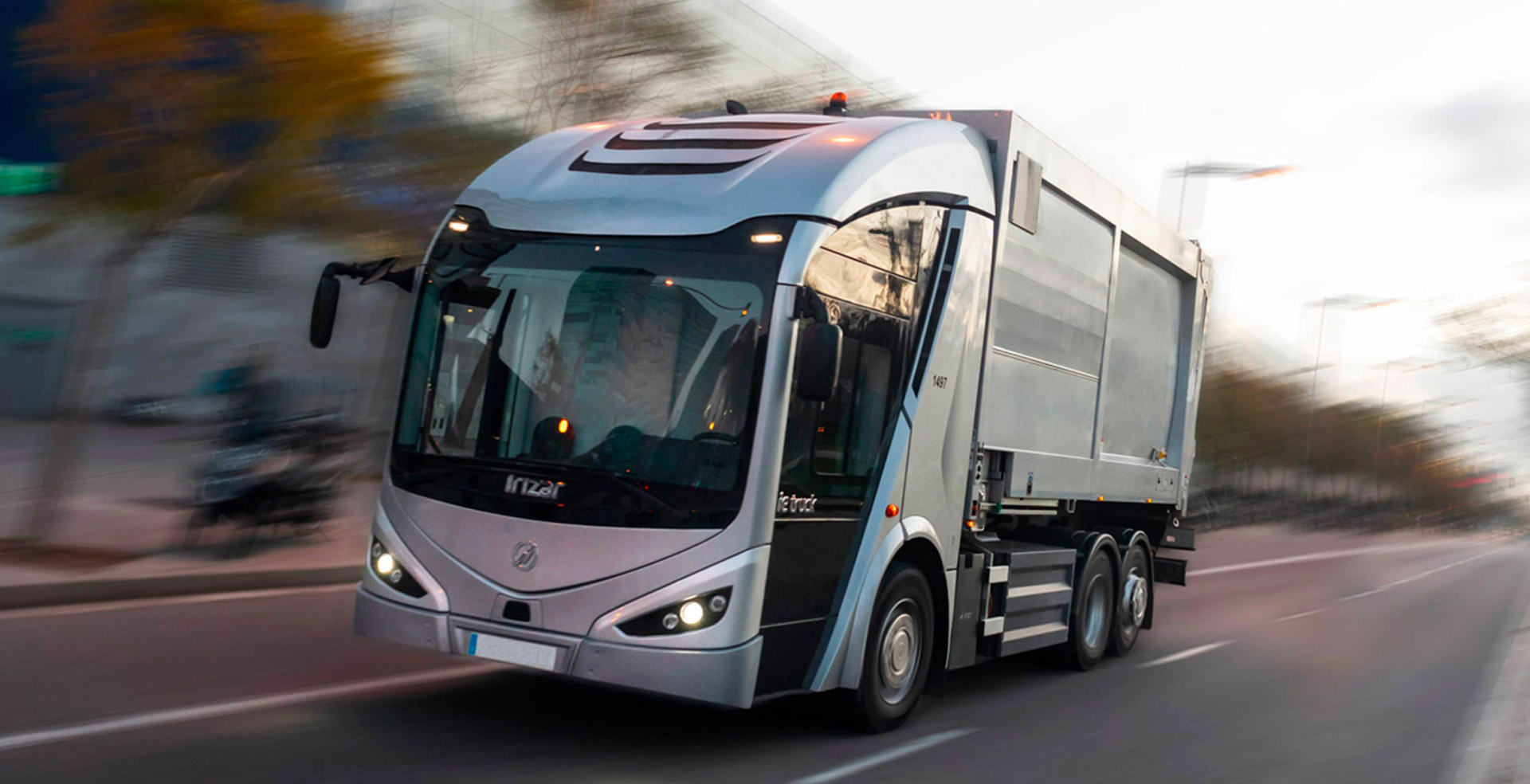 With regard to passive safety, access to the cab is via a single accessible step, which provides safe movement for the driver and his companions and makes it the vehicle with the lowest access height currently on the market.
A lot of attention has been paid to the driver cockpit to ensure ergonomic access to all switches, controls and the dashboard touch screen as well as unbeatable conditions for driver visibility.
The Irizar ie truck has electrical traction which enables it to move round cities and urban environments generally without causing atmospheric or acoustic pollution. Because its noise level is low, it can operate early in the morning or at night, thus reducing traffic during the hours of greatest congestion.
It incorporates group technologies in electric drive, energy storage, and operating electronics.
The Irizar ie truck is designed for use both in urban and intercity environments. Thanks to its chassis design, all types of bodywork currently available can be installed with hardly any adaptation. The axles and steering, specifically developed for the application, provide the vehicle with certain major facilities with regard to load capabilities and manoeuvrability.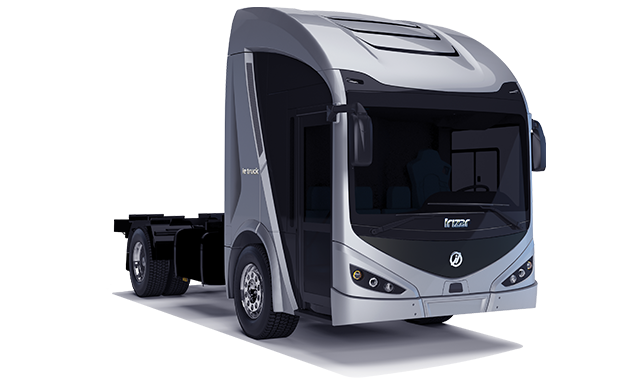 4.000/4.500/5.000 mm
Distance between axles
Between 8,5 and 10,5
Rigid weight (Tn)
130-300 kWh
Battery capacity
Between 1-2h to 150 kW
Charging time
370 mm
Cabin access step height
3.665 mm
Maximum cabin height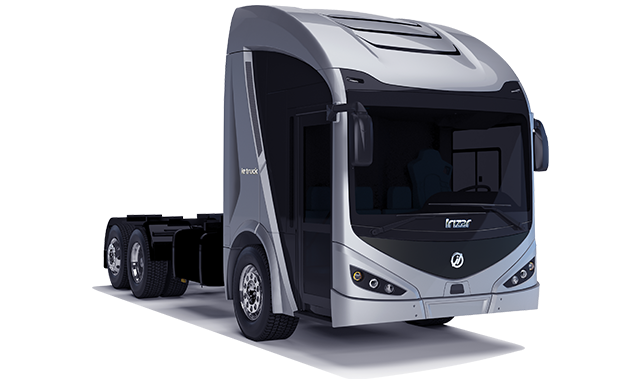 3300/3500/3700/3850/4000/4500 mm
Distance between axles
Between 10,5 and 12,5
Rigid weight (Tn)
130-400 kWh
Battery capacity
Between 1-3h to 150 kW
Charging time
370 mm
Cabin access step height
3.665 mm
Maximum cabin height
You might also be interested in