Bizkaibus is testing the Irizar ie tram electric bus in Portugalete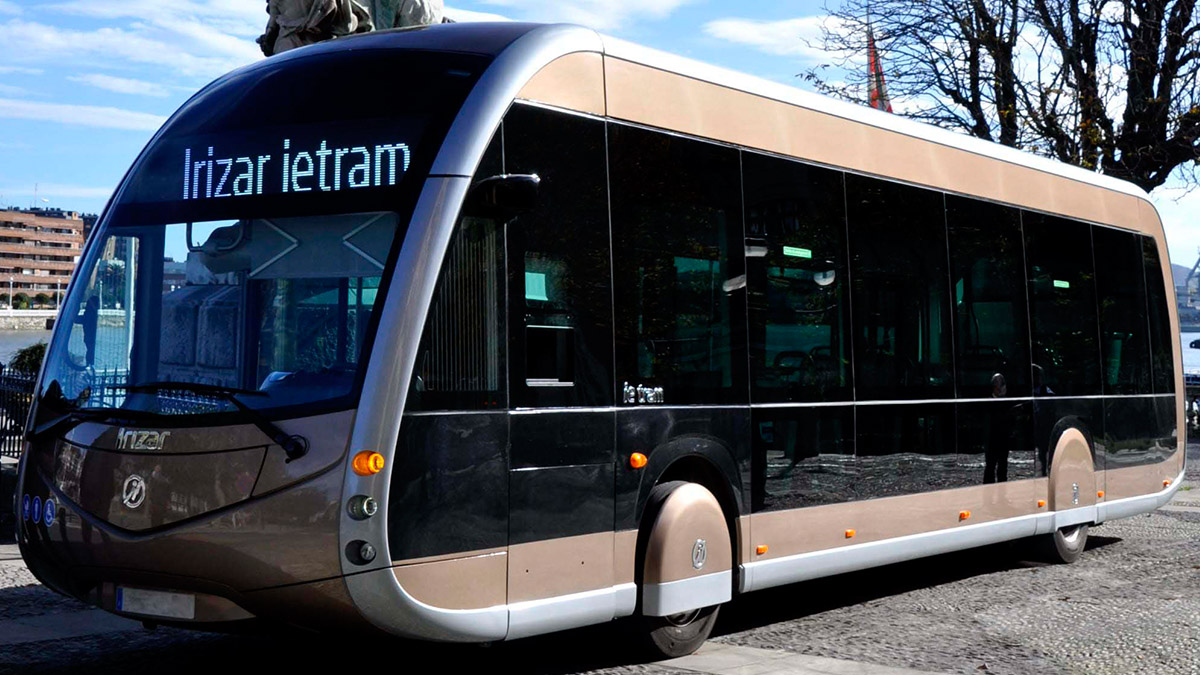 11 November 2020
Portugalete is the town chosen by the Provincial Council of Bizkaia for its second trial with 100% electric buses that will test whether or not this technology meets the needs of the Bizkaibus service.  On this occasion, the vehicle to be tested is the 12-metre Irizar ie tram model, a 100% electric zero emissions electric bus.
The presentation ceremony for the test held in Portugalete was attended by the Deputy for Transport and Sustainable Mobility, Miguel Ángel Gómez Viar, and the mayor of the town, Mikel Torres, as well as Irizar e-mobility staff. 
Once again, it has been decided to run the test on highly urbanised routes running between municipalities with "high population density", including the A3141 Gurutzeta / Cruces-Bagatza-Valle de Trápaga.
The Irizar model is running the same route as the conventional 12-metre "original" bus on this line, around 200 kilometres per day, with movements for positioning and withdrawal. To reproduce as accurately as possible the "real" situation of the Service, it will travel without passengers, but will be "weighed down" with about 3,500 kg of additional load. Likewise, "demanding tests" are being conducted at points of technical difficulty to check its response and collect technical data on consumption, times or speeds. A report of the test results will be drafted based on the performance of the bus.