Irizar e-mobility presents the Irizar ie tram at Euro Bus Expo, from November 1 to 3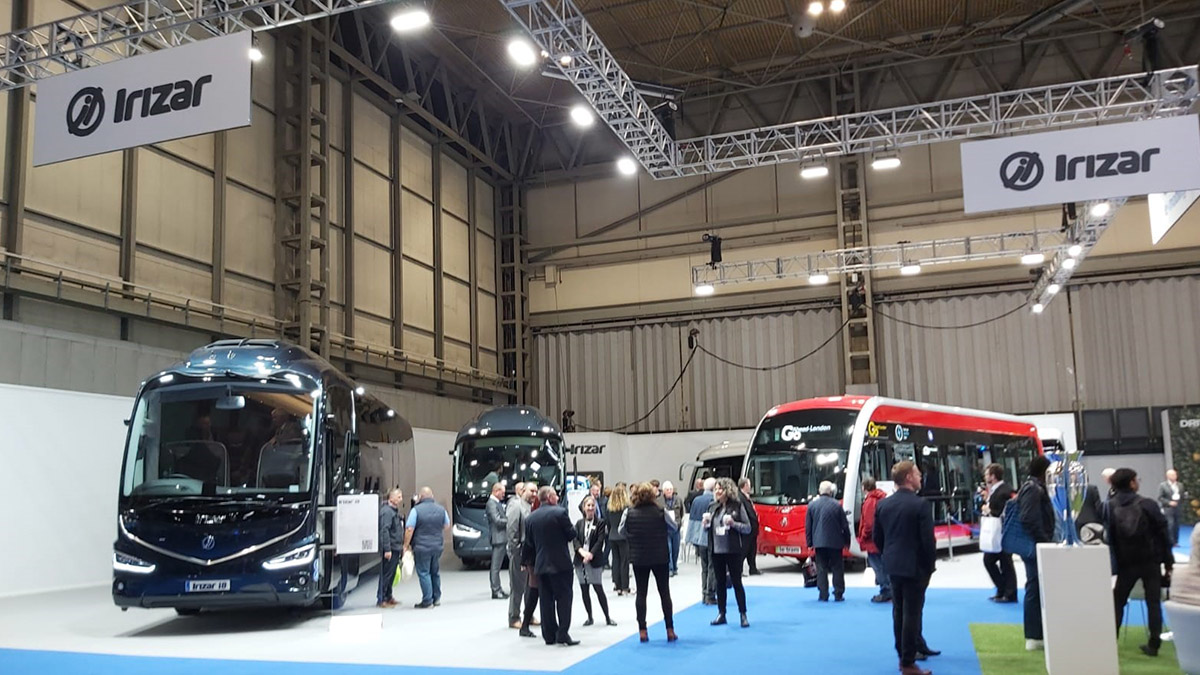 Birmingham, 2 November 2022
Those attending the Euro Bus Expo 2022 will have the opportunity to exclusively visit the first right-hand drive Irizar ie tram, purchased by Go Ahead London as part of an order for 20 buses with charging infrastructure.
At stand number A10 Irizar is showing four latest generation vehicles: the new Irizar i6S Efficient, an Irizar i8, an Irizar i4 and the Irizar ietram electric bus. This will be the first time Irizar is showing to the UK market those vehicles focused on efficiency, making the brand a leader in the sustainable mobility sector.
The Irizar i6S Efficient has been recently awarded Sustainable Bus of the year 2023 in the Coach category and the British market has already had the opportunity to discover this new vehicle via a roadshow held throughout the Summer. All the operators expressed their satisfaction with the improvements that the product incorporates, especially with the reduction in the vehicle's fuel consumption. The i6S Efficient on display will be registered as a demonstration coach after the Expo to be trialled by operators.
The Irizar ie tram presented on the fair is one of the 20 buses that Irizar e-mobility will supply to Go Ahead London, together with the charging infrastructure to electrify route 358 in south London, the first ultra-fast opportunity charging route in the capital.
In addition, Irizar will also have on the stand the first light weighted Irizar i4 with 71 seats and PSVAR compliance; and the first mirrorless Irizar i8, 14 metres long, with a seating capacity of 50 seats and delivered ready for conversion to Premiership football duties with Ellisons Travel of St Helens. The Irizar i8 remains a combination of design, technology and sustainability and it provides exceptional comfort for the driver, guide and passengers. With the most advanced technology on the market, the Irizar i8 is chosen, since its launch, by sporting giants and coaching legends.
After two difficult pandemic years, Irizar is coming to Birmingham with the clear goal of tackling the new challenges of the future of mobility and with the invariable goal of responding to the challenges of efficiency and sustainability that these times require of us.