The Irizar ie truck enters the European market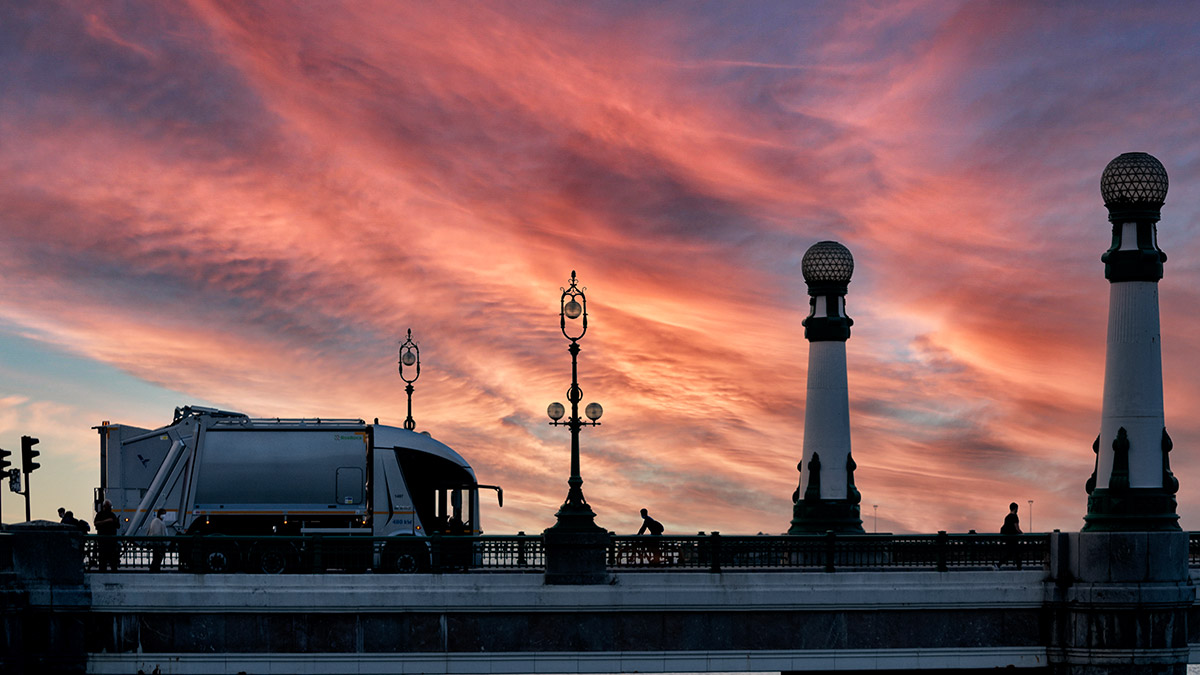 Aduna, 11 June 2021
A new Irizar electric truck for Switzerland will be added to the mass production of the 10 units announced last week.
Irizar e-mobility will produce a new electric truck that will be added to the mass production announced last week. This vehicle, fruit of the agreement reached with Jebsen & Jessen Industrial Solutions, will be the first to be launched in Europe, specifically in Switzerland.
It is a 100% electric truck with a 6x2 three axle chassis configuration. It will be equipped with Irizar ion-lithium batteries with 340 kWh capacity. It will be charged by means of a Combo 2 charging point in 3.5 hours using a Jema Energy (Irizar Group company) model charger, also supplied by Irizar e-mobility. And the truck will have load capacity of up to 27 tons. It is a vehicle that may be used in unlimited applications, for either waste collection and urban distribution.
The energy efficiency, safety, accessibility, versatility, and environmental benefits are some of the most significant attributes defining this vehicle.
The Irizar ie truck is 100% electric, silent and environmentally friendly truck, developed jointly with FCC Medio Ambiente, a company that has been providing urban services for more than 110 years. It responds to the different market needs and allows circulating in cities and urban environments without generating atmospheric or acoustic contamination which means cleaner cities and more sustainable environments for all citizens.
Equipped with technology developed by Irizar Group, the ie truck, has an electronic stability program (ESP), adaptive levelling suspension and advanced emergency braking system (AEBS) for optimal operational safety. Also there is an integrated camera and frontal radar sensor for the lane departure warning system (LDWS).
Its low height cab is accessible via a single 370 mm step, which provides safe transit for drivers and passengers. We have designed a pneumatic inward swinging door, which enables worker access regardless of any obstacles in the streets. This door integrates anti-trapping sensors, a photocell and sensitive edge on the door, to avoid any type of unforeseen circumstance in the most accelerated applications. The cabin has passenger seats that can be folded, so they can be put away to clear the aisle from obstacles.
The ie truck has unsurpassed direct vision due to the low position of the seat and wide front, side, and door windows. Furthermore, instead of rear-view mirrors, they are fitted with two digital cameras that project images onto screens in the driving position, for optimal driver visibility. 
Undoubtedly Irizar ie truck is more evidence of the Irizar Group capacity for adapting to market needs providing new alternatives to cities with low emission areas, which contributes to the sustainability and to create more habitable cities.
It is worth remembering that Irizar e-mobility it offers its sales and after-sales services for electric buses and charging infrastructures in the German, Austrian and Swiss markets through Jebsen & Jessen Industrial Solutions.