Irizar e-mobility is attending the UITP Global Public Transport Summit in Barcelona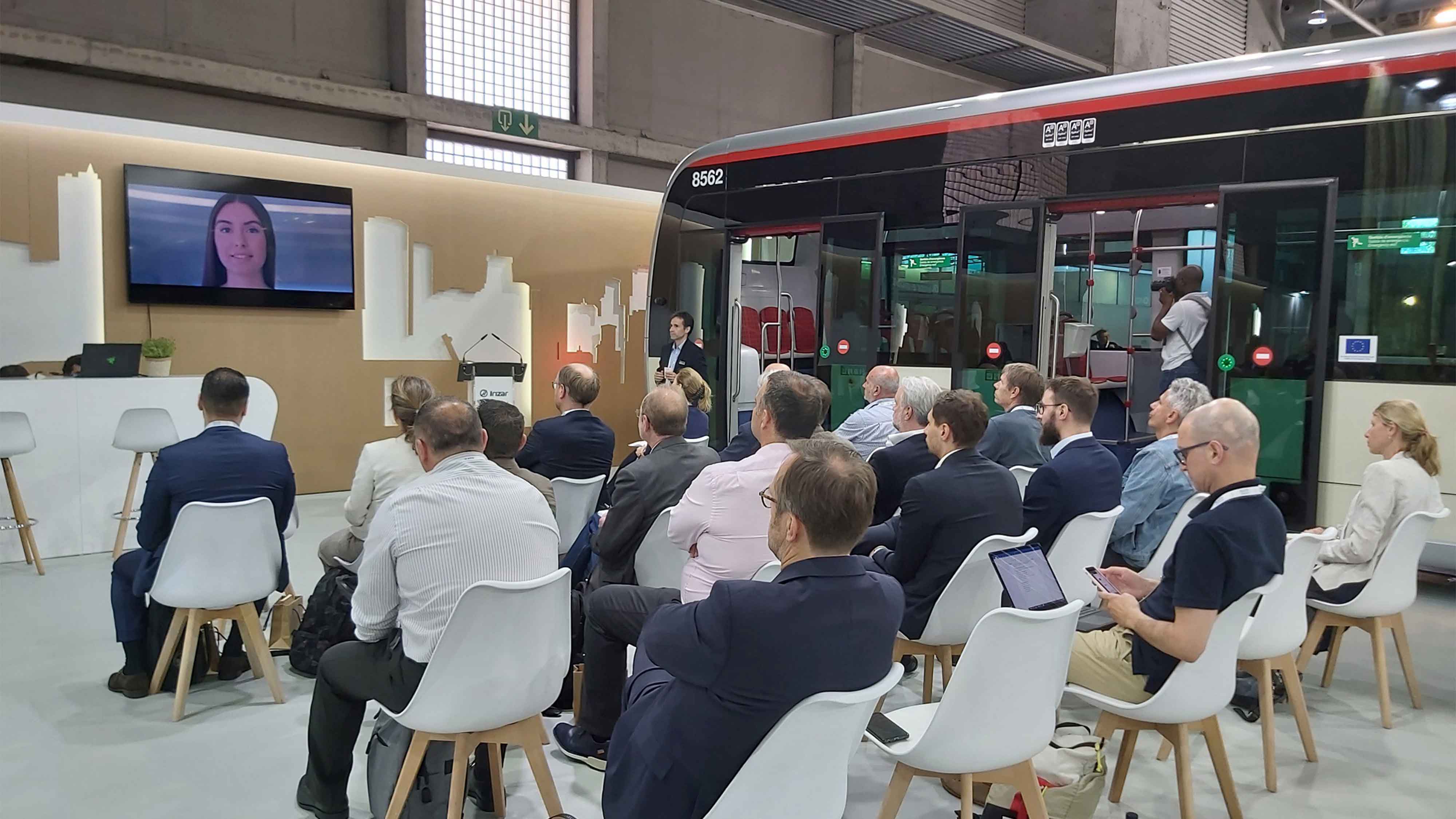 Barcelona, 5 June 2023
Irizar e-mobility is attending another edition of the UITP Global Public Transport Summit. The event is being held in Barcelona from 5 to 7 June 2023.
They have a 400 m2 stand where they will be showing two zero-emissions buses that are revolutionising public transport in cities. One of the buses is an 18 metre ie tram owned by TMB (Transports Metropolitans de Barcelona) and the other is a 12 metre ie tram that belongs to EMT Madrid (Empresa Municipal de Transportes de Madrid).
The design of the Irizar ie tram can be identified by its chrome perimeter arch that flows around the volume of the vehicle and frames the large glazed surface on the sides. The front expresses fluidity and elegance. Its large glazed surface, an evocative throwback to a tram, alongside the full LED optics integrated into the perimeter rings confer a vanguard quality and impetus that is at once technological and rational on the whole.           
12 years ago, the Irizar Group decided to commit to electromobility and in 2016 Irizar e-mobility was born as an outcome of that decision. At the press conference today at their stand, the company from Gipuzkoa recapped the major milestones of the last 12 years. Among them were the first 100% electric buses delivered in Barcelona in 2014 as part of the ZeEUS project, the electromobility revolution in cities with the vanguard ie tram in 2017 or the presentation of the first electric truck, the ie truck, in 2018.
They also talked about the evolution of the national and international market. "Our production has increased 100% in a year and the growth prospects we have for the coming months are positive for both the national and international markets", noted the Managing Director of Irizar e-mobility Iñigo Etxeberria.
Irizar e-mobility keeps consolidating as a leader in providing turn-key zero-emissions solutions and they stay committed to a world that is sustainable, safe, accessible for everybody, connected and intelligent.