Irizar e-mobility participates in the SUM Bilbao International Congress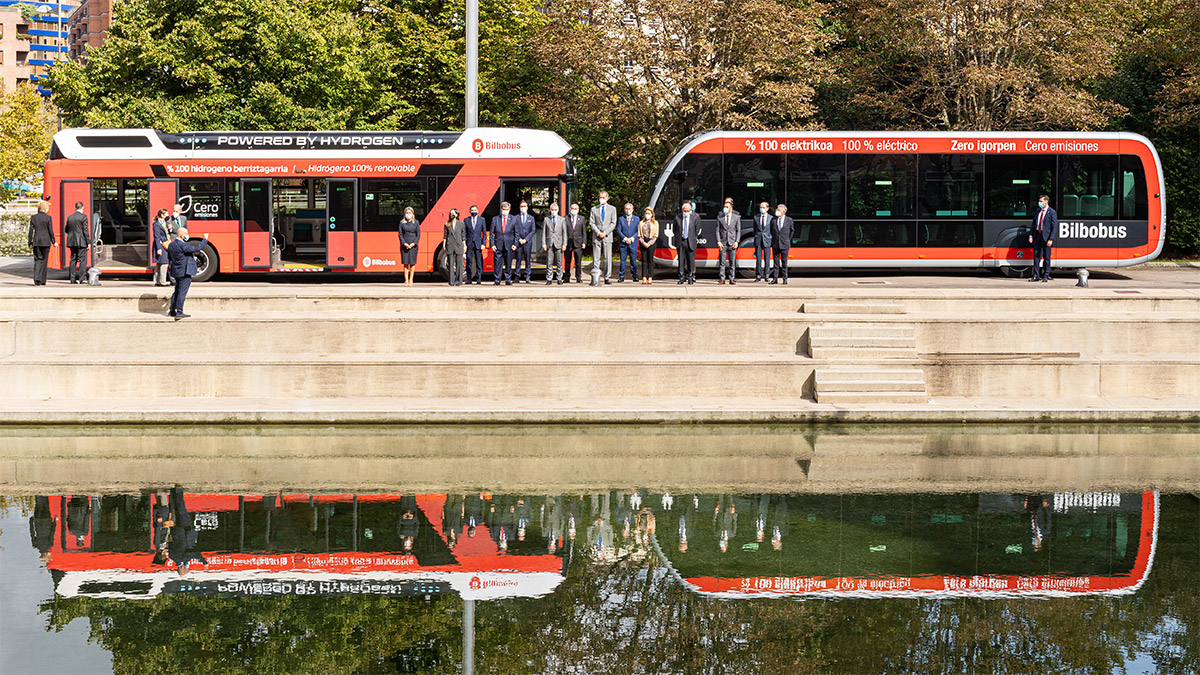 Aduna, 6 October 2021
Once again, Irizar e-mobility is sponsoring the second edition of the SUM Bilbao International Congress and they are presenting their experience and technological advancements in sustainable intelligent urban mobility.
The goal of the congress, which is organised by the City of Bilbao and Petronor, is to analyse the challenges and opportunities of urban transport and present success cases from cities around the world.
Irizar e-mobility will be in Bilbao, which is hosting the leading SUM international congress for the second time. The congress is aimed at leaders, institutions and companies. Its goal is focused on debating strategic approaches, exchanging experiences and solutions and collaborating on building the transport of the future with an eye on sustainability, which are themes completely aligned with the Irizar Group's strategy.
The meeting expects to bring together more than 90 experts from five continents who will tackle the most significant topics related with urban transport. They will analyse the challenges and opportunities for cities to consolidate more sustainable transport and present success cases from cities around the world.
Irizar e-mobility will be participating in two talks where they will share their experience with implementing electro-mobility solutions, among the most important of which are turnkey BRT projects in different European cities and getting their autonomous driving project under way.
The organisation also has the ie tram zero emissions electric bus from Irizar, which will be outside the Palacio Euskalduna during the opening session where its technological and environmental advances can be seen.
On 6, 7, 8 and 9 October, residents of Bilbao will also get the chance to see the 12 metre long Irizar ie tram bus, which will be on display across from the Arriaga theatre. The vehicle is designed with Irizar Group technology and it is accessible, connected and equipped with several active security features, visibility features and is prepared for ITxPT protocols that enable interoperability of IT features for public transport.
The Bilbao 2021 declaration will be signed during the congress and Irizar e-mobility will be one of the signing entities and in that way they will show their commitment to building more sustainable models of urban transport.
Sustainable transport is a fundamental factor of the energy transition and achieving SDGs and the United Nations 2030 Agenda. Because of that, Irizar e-mobility continues designing and manufacturing turnkey electro-mobility solutions for sustainable, efficient, intelligent, accessible, safe and connected public transport. Their goal is to reduce polluting emissions, noise pollution and CO2 to create clean cities and improve the quality of life for residents.