Irizar e-mobility will once again be at the third edition of Go-Mobility by Mubil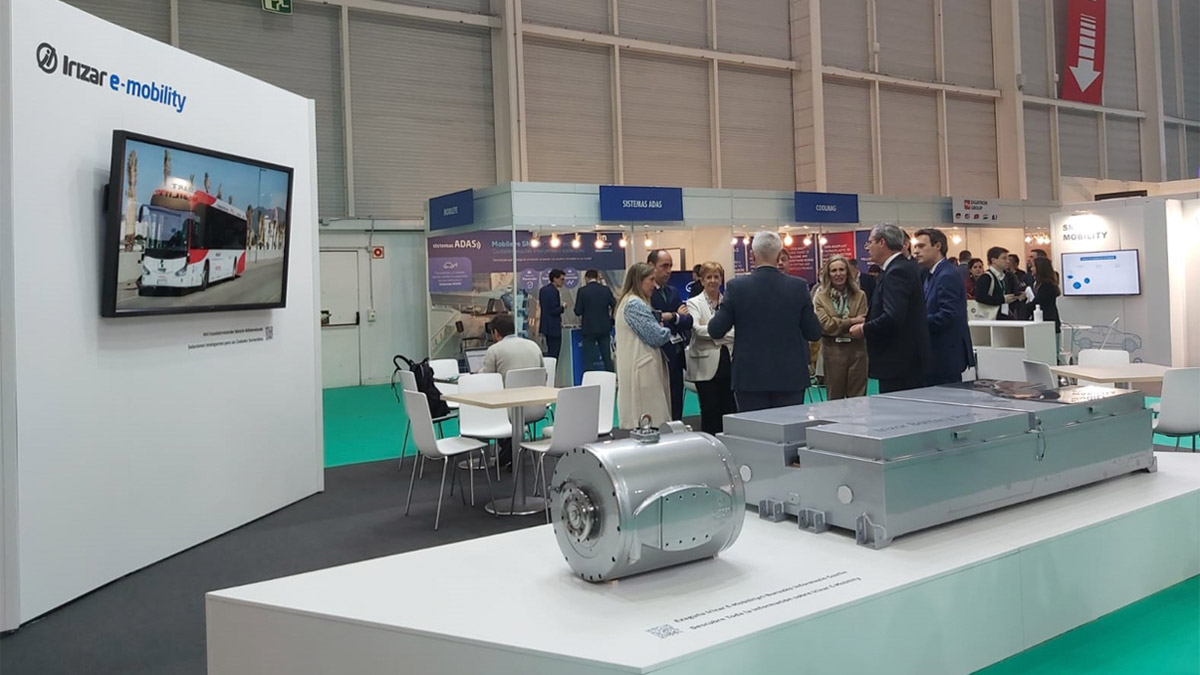 Irún, 27 April 2022
For the third consecutive time Irizar e-mobility will participate in the third edition of the Go-Mobility by Mubil fair, which will be held on 27 and 28 April at the Ficoba fair grounds. The event has become a leading opportunity to see the latest advances in sustainable transport.
The Irizar e-mobility stand will once again be a meeting point and information point for all the latest in current electromobility solutions. And they will present their experiences and technological advances in sustainable and intelligent urban transport. There will be a permanent magnet electric motor and an exhibition battery pack made with the group's technology at the stand.
A 12 metre Irizar ie tram that visitors can test drive around a designated area will be shown outside the fair grounds. The vehicle is designed using Irizar Group technology and it's totally electric, zero emissions, sustainable and efficient, intelligent, accessible, safe and connected.
Furthermore, during the fair Irizar e-mobility will participate in a presentation about the present and future of sustainable transport with an exhibition about their electromobility solutions and European projects. The day before, in the framework of Go Mobility, the InMove Mobility Cluster by RailGroup will be held where Irizar e-mobility will have a speaker participating with a talk about "zero emissions urban industrial vehicles".
An Industry Leader
Irizar e-mobility's strategy, aligned with sustainability and the energy transition, has been fundamental for the company's 50% increase in activity, which it has done with the clear goal of contributing to reactivating the public transport sector. Irizar e-mobility has become a leader in the sector because of the growing number of electric vehicles on the road in the major European cities, their closeness, and their innovative and technological DNA. Their electromobility solutions are expanding throughout Europe and are on the ground in new countries like Switzerland, Germany, Italy, Bulgaria, Liechtenstein, and others.
Irizar e-mobility is committed to turnkey electromobility solutions with the aim of offering sustainable, efficient, accessible, safe and connected public transport. Hence, its active commitment to the environment, the well-being and health of people and to the creation of better urban environments with a special emphasis on reducing emissions, noise pollution, and increasing efficiency, in low consumption that has an impact on lower costs.
The challenges, now generating success in the implementation of electromobility solutions of the Irizar Group, serve as experience on this path towards sustainable and smart urban mobility for the future.